2008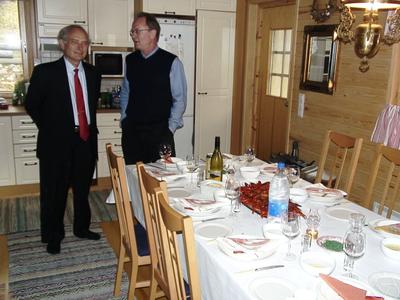 On the Photo:
Annotation: Dr. Veikko A. Koivisto, M.D., Ph.D., Director, Diabetes Excellence Center, European Brand Medical Leader for Insulins, Lilly Deutschland GmbH, Bad Homburg, Deutschland, and Dr. Michael M. Dediu, at Dr. Koivisto's vacation house in Finland, on October 13, 2008.
Location: Finland
Author: Dediu, Michael M. (photos provided by Dediu, Michael M.)
Source: Dediu, Michael M.
Year: 2008
Copyright: Dediu, Michael M.
Photo ID: 11497
Find related pictures
Publications
If you would like to use this picture in the given resolution, please adhere to our general copyright policy.
In case you need the picture in high resolution, you may request it using the form below.