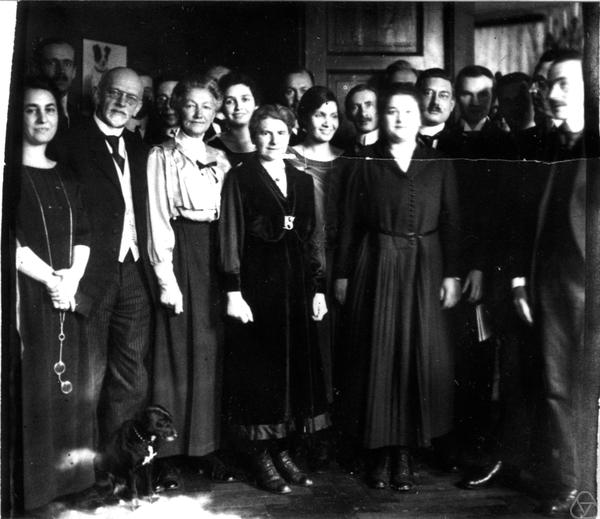 On the Photo:
Annotation:
On David Hilbert's 60th Birthday.
 Other people: 
Ms Minkowski, Käthe Hilbert, Emma Schoenflies, Lilly Mink-Rüdenberg, Ruth Mink, Madelung, Hellinger, Rüdenberg, Hanna Schoenflies, Bernays, Hecke, Toeplitz, Debye, Franz Hilbert, Born(?), Springer, Blumenthal
Location:
Source: Konrad Jacobs
Copyright: unknown
Photo ID: 12584
Find related pictures

Information about this person in the genealogy project available.